Let's Encrypt, aka letsencrypt, is a free public SSL solution for your website that can be generated for you within your Siteworx control panel. This is an alternative to purchasing a costly SSL certificate from a certificate authority such as Geotrust. However, I wouldn't recommend using this for a website that will be handling credit card transactions from customers. Let's Encrypt certificated expire every 3 months so you'll have to regenerate 4 times a year.


To generate Let's Encrypt SSL from your SiteWorx control panel by clicking "Generate All With Let's Encrypt" under "Domains -> SSL".

Common Name: should already be here - just yourdomain.com
Subject Alternative Name: Select option here - usually www.yourdomain.com
Email Address: Should already have your email here. Should be valid email.
Mode: Live
Then click the Generate button.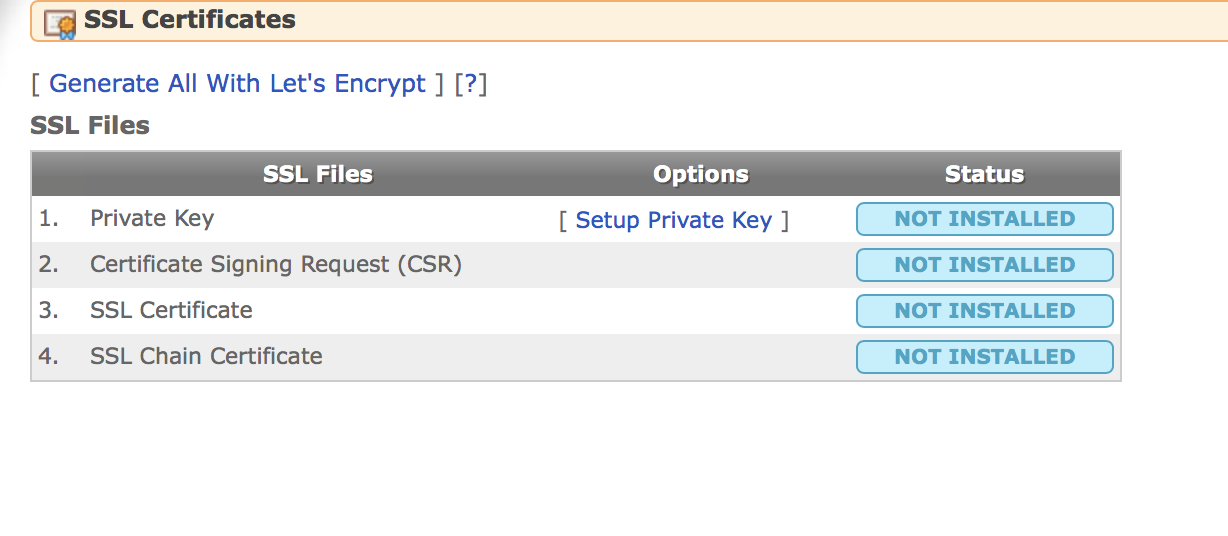 If you need assistance, please feel free to reach out to us via Support ticket.